Injustice 2
Injustice 2 came out on PC on October 25th 2017. It was really advertised and I only knew it was coming because i loaded up steam and saw that the beta was available for download . I missed out on playing it, but I did manage to preorder the game before it released the next day.
I paid for the $120 version because it came with the extra characters along with more to come in the future such as Atom, The Enchantress, Hellboy , and the upcoming Ninja Turtles.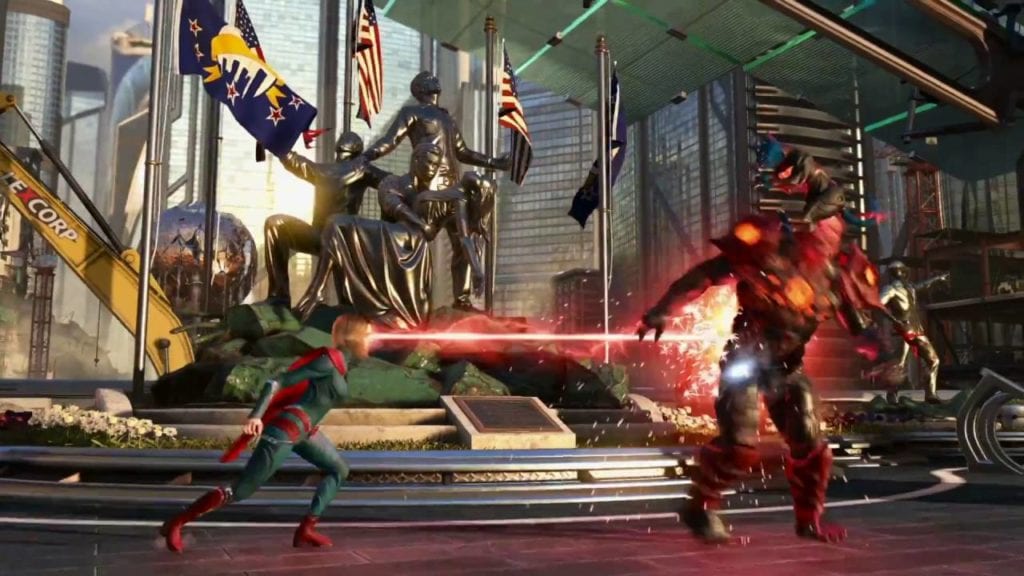 I think that some games should charge more, since creating games is getting more expensive. So to pay 120 dollars for a fighting game isn't too bad in my opinion. My issue is with games like Street Fighter 5 that release for 80 dollars with barely any game modes that previous games in the series used to have like arcade modes with endings and so on. Then they release character packs for 2/3rds the price of the game (40 dollars each) and additional costumes at around 5 dollars a piece, then SF 5 should have been a free to play game.
Regardless , Injustice just released the base game plus the fighter pass. I do take issue with the way they implemented a grindy game play mechanic to get look boxes (mother boxes) and a slow grind to get crystals to unlock shaders and even alternate outfits that turn a character into a new character. Such as Superman becoming Bizarro Superman.
You get these crystals at such a slow rate that getting enough for ONE shader will take plenty of time if you refuse to spend even more money on the game. I have probably 60 hours into the game and have ALMOST enough crystals for 2 shader for ONE character.
Its a horrible mechanic that makes the game feel like a cheap mobile game . Almost like a more technical version of the actual mobile version of injustice 2.
With that aside, the game is actually really fun to play. The roster is pretty good and as with most fighting games, people will always wish they added their favourite character. I do miss some that were in the original , like Zod, Zatanna and Batgirl, but the inclusion of Supergirl, Robin and Red Hood make up for missing favourites.
The fighting is just like the first game, where you have a heavy , medium and light attack as well as a power and your grab and switch stance buttons. I dont know what the point of switching stances is. Maybe there is a use for it but I havent found one.
The game is easy enough for new people to pick up and play and get the hang of some simple combos, but you can also learn some more advanced combos that use meter burn and dashing to extend.
Level transitions are back and personally I think they mostly just waste time as you watch a scene with a character flying backwards and smashing into things. It just breaks the flow of the combat.
I also think that like the first game Clashes are more annoying than anything as they also break up the flow of the fight. I do see the strategy in them, you can sacrifice meter to gain a percentage of health back, or to do more damage to an opponent, or you can risk none and let the other character regain health and maybe come back from a losing match, but i still think its a bad mechanic.
Graphically the game looks good. Most of the characters look really good , and there are a lot of different pieces of armour you can equip and change how your character looks, but this was done for the sake of grinding for loot boxes. I prefer the way the first game handled things where you can select what costume you wanted, instead of having loadouts with customized versions of characters.
Online play has been good. Not much lag in my experience but as with most fighting games you will find lots of people who spam one or two moves that tend to frustrate and annoy new players who cant figure out a way around them. In the first game it was deadshot and his guns, in this game I havent seen anything that bad but I do see people trying to spam Supergirl's cross screen uppercut. (like scorpions teleport uppercut from MKX)
I havent finished the story mode yet but what I have played is really good so far. The story of injustice 1 was also really good so Im not surprised this one is so far as well.
With everything considered, if I were to give a numeric score to the game, I would give it a 7. It loses points for the grindy-ness, and the fact that it isnt much different than the first game. Its a good fighter, but its not anything special.